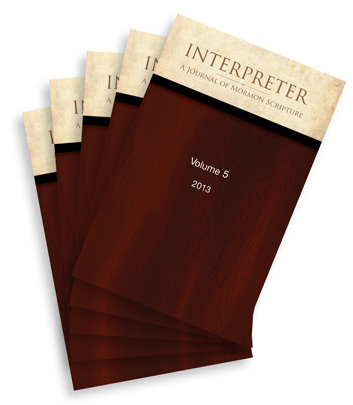 We'd like to remind our readers of the new annual print subscription to Interpreter: A Journal of Mormon Scripture which was announced last week. For only $35 per year you can receive professionally bound print copies of each of Interpreter's volumes in the mail. That is four or five volumes, and between about 1000-1250 pages of great scholarship.
We encourage our readers who purchase print copies, or who would like hard copies of the journal, to become annual print subscribers, which makes it easier for you to automatically receive your print copies soon after they are finalized. To subscribe, please follow this link.
Help us spread the word about this new offering from The Interpreter Foundation.